Delivery, Returns, Conditions
---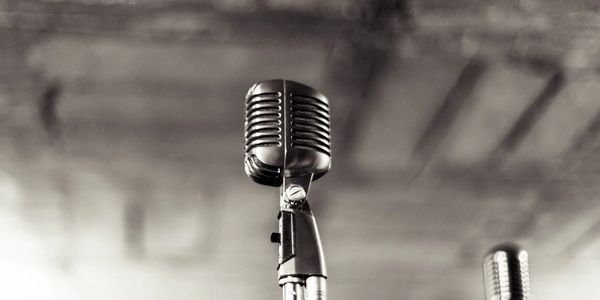 Returns, Exchanges, & Delivery
www.yourearsrock.com does not accept returns, however we do accept exchanges[1] [2] .Unworn/undamaged product can be exchanged for other items sold at www.yourearsrock.com within 30 days of delivery. The packing slip that is included with your order has the instructions for an exchange at the bottom of the page. If you no longer have the packing slip you can email us at orders@yourearsrock.com and we can let you know how to exchange your product. Buyer pays all shipping on exchanges.Contact customer service for any additional questions about returns and exchanges:
Shipping: Your Ears Rock, LLC. 333 Washington Avenue N Suite 300, Minneapolis, MN 55401 orders@yourearsrock.com (612) 900.2100 www.yourearsrock.com ships USPS Priority with delivery confirmation. Tracking information will be emailed to buyer for complete status of order. All orders are processed within 48 hours of purchase. Overnight shipping is available via email prior to check out. *International customers are responsible for any potential expenses incurred by customs in their respective country.

* * * PRIVACY POLICY * * *
This website is operated by Your Ears Rock, LLC. ("YER"). YER respects your privacy, and provides this policy to be sure you are informed of YER's rights to collect and make use of certain information.Collection and Use of Information: In addition to any personally identifying information you may voluntarily provide during your visit to this website, YER may recognize and record your computer's unique i.p. address. YER reserves the right to use the information it collects at this website for any legal purpose, including without limitation by sending you information concerning future products, activities and/or promotions. Without limiting the foregoing, you may contact us to request that YER remove your e-mail and/or mailing address from its promotional lists.Secure Transactions: In processing any sale transaction made on this website, YER uses Secure Sockets Layer software ("SSL"), which is industry standard and among the best software available to secure online transactions. SSL encrypts your personal information, including your name, address and credit card data, and is designed to prevent others from accessing such information as it travels over the Internet. Notwithstanding YER's efforts, no transmission of data over the Internet is guaranteed to be completely secure and such transmission is at your own risk.Cookies: YER reserves the right to use "cookies" at this website, by which one computer transaction may be related with a later one. By way of example, cookies may be used to save passwords or preferences or otherwise keep track of website access.Minors: NOTICE: Visit www.OnGuardOnline.gov for tips from the Federal Trade Commission on protecting kids privacy online. YER considers privacy protection for children under 13 years of age to be of utmost importance. In that connection, YER does not seek to collect any personally identifiable information for children in such age grouping, and all minors should seek consent from a parent or guardian before providing YER with any personally identifiable information.California Privacy Rights: Under California Civil Code sections 1798.83-1798.84, California residents are entitled to ask us for a notice describing what categories of personal customer information YER shares with third parties or corporate affiliates for those third parties' or corporate affiliates' direct marketing purposes. That notice will identify the categories of information shared and will include a list of the third parties and affiliates with which it was shared, along with their names and addresses. If you are a California resident and would like a copy of this notice, please submit a written request to the following address: Your Ears Rock, 2465 Fairview Avenue North Minneapolis, MN 55113. In your request, please specify that you want a "California Privacy Rights Notice." Please allow up to 30 days for a response.Limitation on Liability: IN NO EVENT SHALL YER OR ANY OF YER's AFFILIATES, OR ANY OF THEIR OWNERS, OFFICERS, EMPLOYEES OR AGENTS, BE LIABLE FOR ANY INDIRECT, SPECIAL, PUNITIVE, INCIDENTAL, EXEMPLARY OR CONSEQUENTIAL DAMAGES, WHETHER IN AN ACTION UNDER CONTRACT, NEGLIGENCE OR ANY OTHER THEORY, ARISING FROM OR IN CONNECTION WITH YOUR USE OR INABILITY TO USE THIS WEBSITE.Policy Changes: YER reserves the right to change this policy in whole or part at any time in its sole and absolute discretion. If you have any questions concerning this policy, please contact us.

* * * TERMS OF USE * * *
Welcome to this website (this "Site") which is operated by or for one of the limited liability companies, referred to collectively Your Ears Rock. ("YER"). The following terms govern your use of and/or purchase of products from the Site. Be advised that your use of the Site constitutes your agreement to follow and be bound by all of the following terms and conditions (the "Agreement").GENERAL: We may from time to time change the terms that govern your use of the Site. Your use of the Site following any such change constitutes your agreement to follow and be bound by the terms as changed. We may change, move or delete portions of, or may add to, the Site from time to time, for any reason, with or without notice.SITE CONTENTS: Unless otherwise noted, all materials, including images, illustrations, designs, icons, photographs, video clips, music, and written and other materials that appear as part of this Site (collectively, the "Contents") are copyrights, trademarks, trade dress and/or other forms of intellectual property owned, controlled and/or used under license or with other legal authority by YER. The Site as a whole is protected by copyright and trade dress, all worldwide rights, titles and interests in and to which are owned by YER.The Contents of the Site, and the Site as a whole, are intended solely for personal, non-commercial (other than for the purchase of merchandise from the Site) use by the users of the Site. You may not reproduce, publish, transmit, distribute, display, modify, create derivative works from, sell or participate in any sale of, or exploit in any way, in whole or in part, any of the Contents, the Site, or any related software.CORRECTION OF ERRORS AND INACCURACIES: The information on the Site may contain typographical errors or inaccuracies and may not be complete or current. YER therefore reserves the right to correct any errors, inaccuracies or omissions and to change or update information at any time with or without prior notice (including after you have submitted your order). Please note that such errors, inaccuracies or omissions may relate to product description, pricing, product availability or otherwise. We apologize for any inconvenience this may cause. If you are not fully satisfied with your purchase you may return it in its original condition, with the original packing receipt within 14 days of the order date, subject to compliance with all other terms and conditions of YER's Return Policy. Please refer directly to that policy for additional information.USER COMMENTS, FEEDBACK, POSTCARDS AND OTHER SUBMISSIONS: All comments, feedback, postcards, suggestions, ideas, and other submissions disclosed, submitted or offered to YER on or by this Site or otherwise disclosed, submitted or offered in connection with your use of this Site (collectively, "Comments") shall be and remain the sole property of YER. Such disclosure, submission or offer of any Comments shall constitute an assignment to YER of any and all worldwide rights, titles and interests in all copyrights and other intellectual properties in the Comments. Thus, YER shall own exclusively all such rights, titles and interests and shall not be limited in any way in its use, commercial or otherwise, of any Comments. Without limiting the foregoing, YER is and shall be under no obligation (1) to maintain any Comments in confidence; (2) to pay to you or any other person or entity any compensation for any Comments; or (3) to respond to any Comments. You agree, represent and warrant that no Comments submitted by you to the Site will violate any right of any third party, including copyright, trademark, privacy or other personal or proprietary right(s). You further agree that no Comments submitted by you to the Site will contain libelous or otherwise unlawful, abusive or obscene material. You are, and shall remain, solely responsible for the content of any Comments you make. You agree that YER may use and/or disclose information about your demographics and use of the Site in any manner, subject to the terms of YER's Privacy Policy. Without limiting the foregoing, you agree that YER may use your information for marketing and promotional purposes.YER's COMMUNICATIONS TO YOU: You agree that YER may send electronic mail or other communications to you for the purpose of advising you of changes or additions to the Site, about any of YER's products or services, or for such other purpose(s) as YER deems appropriate. Please see YER's Privacy Policy.PRODUCT INFORMATION: Most products displayed at the Site are available in select stores in the United States while supplies last. In some cases, merchandise displayed for sale at the Site may not be available in stores.COLORS: We have made efforts to display accurately the colors of products that appear at the Site. However, as the actual colors you see will depend on your monitor and/or other technological circumstance, we cannot and do not guarantee that your monitor's display of any color will be accurate.LINKS TO OTHER WEB SITES AND SERVICES: To the extent that the Site contains links to outside services and resources, the availability and content of which YER does not control, any concerns regarding any such service or resource, or any link thereto, should be directed to the particular outside service or resource.